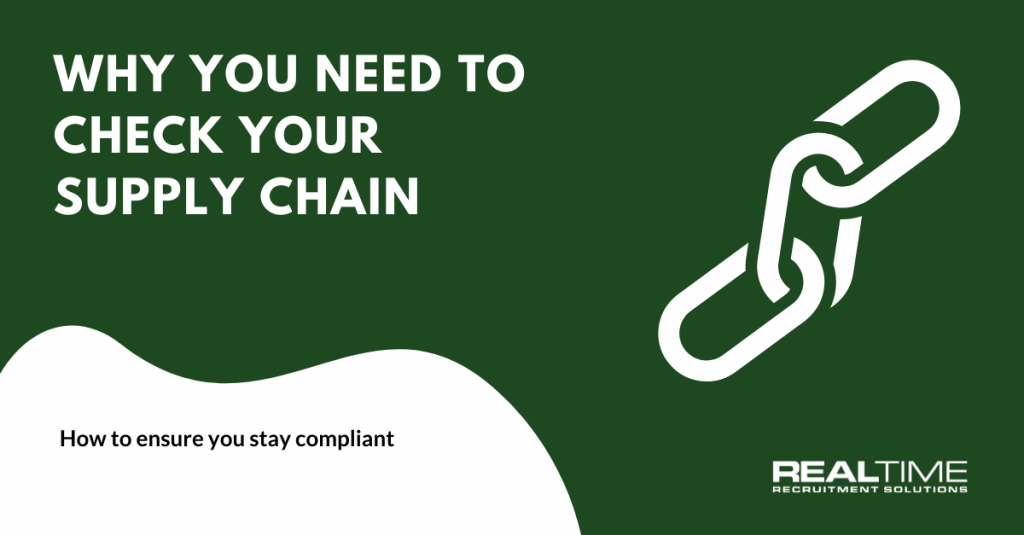 Why You Need to Check Your Supply Chain
Demand for contractors has exploded in recent years, and with that huge demand has come a large number of service providers and payment intermediaries. At one end of the spectrum, workers are engaged directly by recruitment businesses or through umbrella companies under PAYE, or via personal service companies – with or without the support of an accountant. At the other end, aggressive tax avoidance arrangements involving offshore structures or loans schemes, managed service companies, and other legally or ethically questionable solutions that remove workers' rights and facilitate low pay.
Who Does Your Supply Chain Involve?
When hiring contractors, your supply chain could involve various service companies. These may include Umbrella Companies.
Using an Umbrella company for payroll solutions can be effective & efficient for both clients & our contractors. However, when choosing any supplier involved in employment status and the proper accounting of tax, it is important that any risks are considered and mitigated.
What are the Risks?
When contractors use an Umbrella company, our clients are associating their company with the Umbrella from a reputational perspective as well as legally and contractually through several recent, key pieces of legislation.
The Criminal Finance Act means that any breach of the law by an Umbrella company contractors use can be attributed to the end hirer. That means our client could be in line to pay unpaid tax liabilities, penalties, interest and more.
The requirements of the Modern Slavery Act, which requires businesses to confirm steps taken to prevent slavery and exploitation within their supply chain mean clients must go further than ever before in performing due diligence on all links in the supply chain.
As well as the risks for clients, there are many stories of contractors who are being pursued for thousands in unpaid taxes when in reality they had very little understanding or control of how the scheme was operated. In the past the umbrella would close leaving only the contractor liable, now HMRC could choose to pursue us or the client for this unpaid tax.
How Can You Mitigate Those Risks?
Legal responsibilities in onshore and offshore legislation, reporting requirements, travel & subsistence practices and IR35 have made compliance in Umbrella an important factor when choosing who to engage with. Without a robust compliance review there is a risk for our contractors and clients of prosecution, fines & penalties.
As one a founding member of The FCSA Supply Chain Partner Charter we are committed to protecting clients and contractors from risk through engaging with compliant Umbrella providers. The Charter creates a clear framework of principles and values that support and underpin compliance throughout the supply chain.
In adhering to the Charter we are committed to an approved supplier list consisting exclusively of FCSA Accredited Member. Every member has already undergone the toughest testing in the industry, by independent, regulated assessors who are accountants and lawyers
We have chosen to partner with the FCSA as we believe they can truly protect clients from risk owing to their unique approach, namely:
FCSA compliance testing is truly independent.
Assessors are independent of FCSA so there are no conflicts of interest;
Assessors are regulated, professional accountants and solicitors;
FCSA publish the compliance standards that we test against.
FCSA compliance standards have been drafted with input from HMRC and any changes to the code are agreed with HMRC.
FCSA lodge a copy of an Accredited Members' audit with HMRC.
FCSA require Accredited Members to pass our testing annually in order to retain Accredited status.
FCSA Accreditation is recognised by all of the UK's leading recruitment trade bodies: APSCo, REC and TEAM.
FCSA Accreditation is publicly endorsed by REC, recommending that their members should choose FCSA Accredited Members.
For more help and advice, please do not hesitate to contact us.