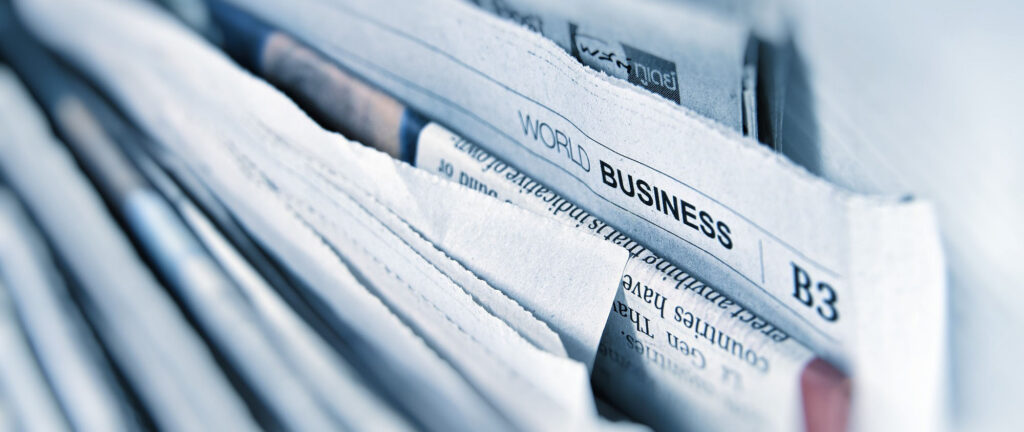 RTRS Quarterly Industry News Round-Up
During Q2 2018 we saw sunshine, snow, a Royal wedding, GDPR emails from companies we didn't know existed, and a wealth of engineering news, achievements and feats. Let's recap.
Cooking on hydrogen
Research from the University of Swansea has demonstrated that almost a third of the UK's natural gases could be replaced by hydrogen, without any changes necessary to our much-loved boilers and ovens. This has enormous implications for the future fuelling of UK homes and businesses, with the potential to cut carbon dioxide emissions by up to 18%. A £600 million government-backed trial will delve deeper into this advancement, looking at the possibilities enriching natural gas with hydrogen.
Driving on hydrogen
Hydrogen continued its spotlight last quarter, with hydrogen-powered taxis, private hire vehicles and police cars taking to the streets of London. The Zero Emission Fleet Vehicles for European Roll-out will test 180 of these vehicles across London, Paris and Brussels, monitoring how hydrogen copes with the longer distances and rapid refuelling requirements. Meanwhile, Pivot Power has revealed plans for a £1.6 billion project that will build a two-gigawatt network of rapid electric charging points and grid-scale batteries across the UK.
Autonomous driving
Sticking with cars, the next stage of the UK Autodrive project has commenced, with 10 'Pod Zeros' arriving in Milton Keynes for the largest 'first and last mile' transport trial in the world. These self-driving vehicles will be travelling up to 120 km per day. The Autodrive project has been running since 2015 and is due to finish this October.
Multi-million memristor project
The
University of Southampton
has been awarded
the lead of a £11 million
memristor
project. Working with industrial partners, the University of Manchester and Imperial College London, the project will test the ability of
memristors
to increase the capability of electronic systems beyond what is
currently
achievable with transistors. This research could lead to a new era in electronics, with the potential for computers that switch immediately on and off, without ever forgetting.
Brexit network
EURIS, the European Union Relationship and Industrial Strategy body, has announced a European network, targeted with delivering the best Brexit outcome for the industrial product supply sector. It will act as an advisory body for the Government, manufacturers and the media, advising on and offering solutions for the changing relationship between the UK and EU – hoping to achieve the best outcome for all. This announcement follows an EEF report that found 47% of UK manufacturers have skill concerns for the UK's post-EU future.
Earth to Mars
In May, NASA revealed another part of its already exciting Mars 2020 mission. NASA will be sending its very own Mars Helicopter to the Red Planet – demonstrating the potential for heavier-than-air vehicles in outer space. Following four years of design, testing and redesigns, the helicopter weighs only 1.8 kilograms, including lithium-ion batteries and a heating mechanism. The helicopter will be attached to the Mars 2020 rover and deployed on Mars to undertake 20 days of testing.
Private space race
NASA wasn't the only space invader in Q2 2018. UK billionaire, Peter Hargreaves, invested £24 million in Cornwall's Goonhilly Earth Station. Goonhilly provides spacecraft tracking and monitoring and recently entered into an £8.4 million contract with the European Space Agency. These investments will drive considerable growth, as well as funding a private mission to the Moon. Q2 also saw engineers in Scotland and Ukraine begin testing a rocket that "eats itself" – resulting in less debris and less cost.
Industrial strategy
Theresa May outlined the government's industrial strategy during a speech at Jodrell Bank, which included a goal for research and development investment to reach 2.4% of GDP by 2027. This could equate to an additional £80 billion investment over the next ten years. May also outlined ambitions to halve the energy use of new buildings by 2030, for all new cars and vans to be zero-emission by 2040 and to use AI in preventing and diagnosing diseases such as cancer, diabetes, heart disease and dementia.
Rosalind Franklin Institute
The £103 million Oxfordshire Rosalind Franklin Institute was officially launched this month by Business Secretary Greg Clark. A national centre of excellence, the institute will use AI and robotics to challenge and improve our understanding of biology. Projects will include the most advanced ultra-fast video camera being used to develop cancer treatments and numerous drug developments.
UK takes over the US
The Royal Academy of Engineering's research suggests that the number of UK engineering start-ups now outweighs the US. 34% of UK engineers have their own engineering business, compared with 27% of US engineers. This is excellent news for the UK engineering industry, with these start-ups set to deliver innovation and technological advances.
Rolls-Royce Pearl
Rolls-Royce has launched its new engine family for business jets: Pearl. Delivering more pounds of thrust, less decibels of noise and improvements in fuel consumption, the new engines are significantly better than its predecessors.
British Royal Navy adopts Sea Ceptor
The UK Defence Secretary, Gavin Williamson, has announced the official adoption of the Sea Ceptor missile system by the British Royal Navy. Designed to replace the Seawolf missile system, the Sea Ceptor (designed and developed by MBDA) will protect the Queen Elizabeth Class aircraft carriers from airborne threats. This project has created 600 job opportunities across the UK.
Recruitment news
National Statistics revealed the West Midlands to be the most expensive UK city for engineering employees, with a median salary of £43,046, compared with £42,837 in London. A study by STEM also showed that the current skills shortages are costing the sector's businesses £1.5 billion per year in salaries, recruitment costs, training and temporary staff.
World Cup reality
The FIFA World Cup is in full swing and the BBC has announced its very own BBC Sport VR app – allowing users to get right in on the action and watch all 33 matches in virtual reality.
RTRS
This quarter we looked at how to attract the best engineering talent, the Year of Engineering, six signs you're ready for an engineering promotion, the top five interview tips, the sectors we recruit in, 2018's most in-demand skills, the different between retained, contingency and exclusive searches and the STEM revolution.
Our next quarterly round-up will be at the start of October, but in the meantime, keep an eye on our blog for the latest news, tips and insights.