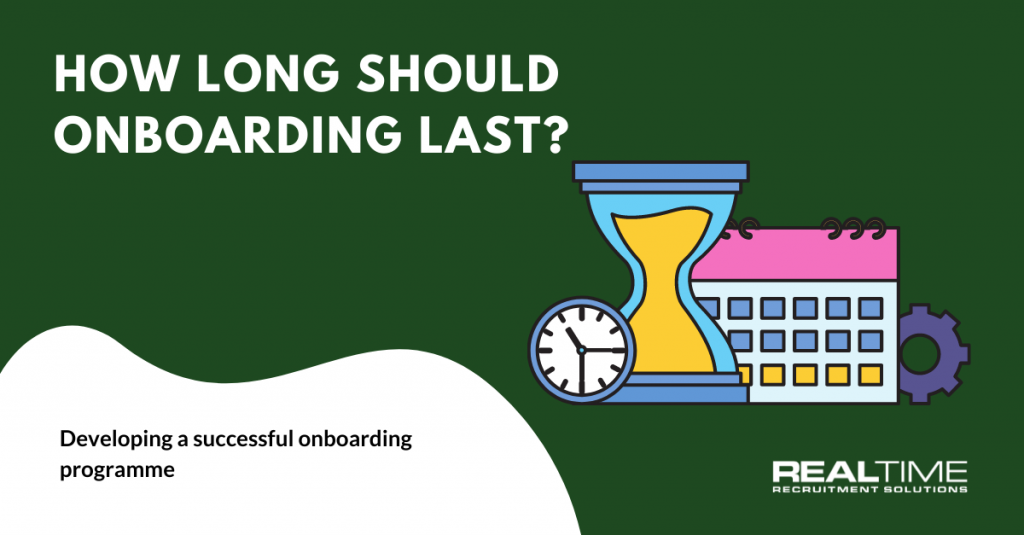 How Long Should Onboarding Last?
It is natural to want a new employee onboarding programme to focus on getting an employee up to speed as quickly as possible, so that they can start being productive and contributing to the business. But how long should that onboarding process take?
Onboarding Improves Retention
It is no secret that a good onboarding process improves staff retention. Part of the reason for this is that the highest staff attrition rates are during the first six months of employment. A structured onboarding programme can reduce the numbers of staff leaving by ensuring that they fully understand their role, know where to turn for help and leaves them feeling supported and valued.
However, with most onboarding processes focusing on just the first week, it's no surprise that only 12% of employees think their company does onboarding well.
Onboarding Content
It is important to note that the content of your onboarding process is just as important as the length. If your onboarding just focuses on paperwork and processes, then you may well find that your staff retention figures stay the same. You can find out how to build a detailed onboarding framework here.
How to Decide the Length of Your Onboarding Process
There is varying research about the optimum length of an onboarding process, and the length that you choose will come down to various factors. However, almost all of the research agrees that structured onboarding should last for six months or more.
When deciding the length of your programme, you will need to first of all decide what it will include. It is vital for onboarding to be structured and consistently applied, but the onboarding itself doesn't need to be resource heavy for the entire period. Once the intensive initial training period is complete, onboarding can consist of:
Buddy programmes
Mentorship
Regular meetings with managers
Gradual introduction to new projects
Break down the tasks that should take place during onboarding into things that should take place daily, weekly or monthly and create a calendar based on this that can be tweaked according to the new starter's job role and seniority.
The Takeaway…
Not only does a great onboarding programme ensure that your staff are settled, happy and competent at their jobs, it will also decrease your staff attrition rate. The best onboarding programmes last upwards of six months, are structured and focus on creating an environment where the employee feels supported and valued.